Begin & End Your Day In Style
Your bathroom can make or break how you feel when you start and end the day. Instead of feeling underwhelmed and disappointed, transform your bathroom to reflect peace and serenity.
Your new bathroom starts with great design
Where functional meets beautiful. Details matter when we're understanding your dream bathroom oasis — do you plan on aging in place? What type of lighting are you after? Do you want to watch tv while you relax? Understanding how you wish to utilize this space allows us to design a bathroom that is both aesthetically breathtaking and functionally the solution to your needs.
Our promise to you. After you feel confident in the design, we will begin bringing your bathroom to life. Our promise is consistent communication, professionalism, and high-quality craftsmanship throughout the entire process. No requests falling on deaf ears, no sailors swearing up a storm, and no corners cut. We pride ourselves in remodeling the right way the first time.
Bathroom Remodel Questions
Counters cannot be templated until the cabinets are set. Then they take 1 week for the laser template to get back to be approved. After that, the cutting will take up to 2 weeks. So, if you choose granite, you can expect the project to take 5 weeks. If you're using a cultured or synthetic product such as Onyx or Tyvarian, it can be under 2 weeks.

We are a certified Onyx dealer and installer.
Onyx is a cultured granite product that is made of Alumina Trihydrate (a form of the main ingredient in "solid surface" products) and polyester resin, cast in molds to fabricate shower pans, wall panels, and vanity countertops with integrated bowls and backsplashes. It is super easy to clean and is available in over 50 colors. Onyx shower pans come in several height options, so if you are looking to outfit your home to help you age-in-place, we can provide you with a low-profile or ramped shower pan. Through Onyx, we can offer you cool features like recessed wall caddies and corner caddies for your shower, as well as in-shower seats and benches, and a countertop with an integrated sink that will match your shower perfectly. We can even install full Onyx walls and window sills.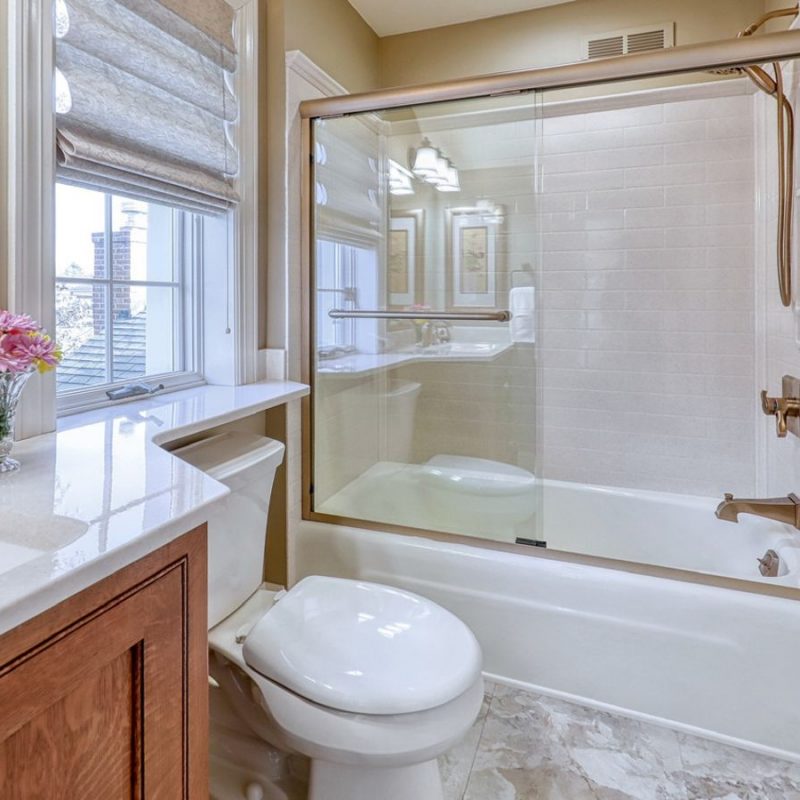 Whether your vision is fully conceptualized or in the early stages, Square Deal is here to help you create your happy place.