Enjoy Oregon's Beauty Right Outside Your Home
You don't live in Oregon because you love staying indoors, right? We are blessed to live in a state that boasts endless natural beauty. Let us build you an outdoor living space that allows you to soak it all in.
Creating spaces for inspired outdoor living
Fully utilize your outdoor living space. Oregon provides the perfect backdrop for a custom deck, porch, patio, or portico. From peaceful summer mornings to relaxing night time rainfall, our state's beauty is best observed with a custom outdoor living space.
Our promise to you. After you feel confident in the design, we will begin bringing your outdoor living space to life. Our promise is consistent communication, professionalism, and high-quality craftsmanship throughout the entire process. No requests falling on deaf ears; no sailors swearing up a storm, and no corners cut. We pride ourselves in doing our work the right way the first time.
We are proud to be a Trex Gold deck builder. Trex is nationally recognized for their innovative, technologically advanced outdoor living products. Click here to see their recommended questions to ask a deck builder.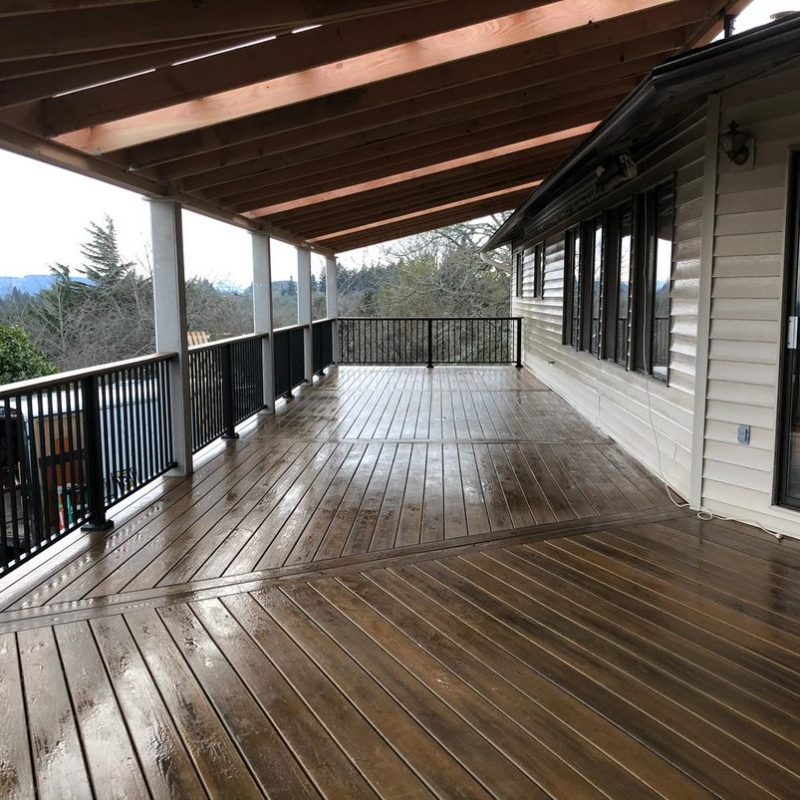 Whether your vision is fully conceptualized or in the early stages, Square Deal is here to help you create your happy place.